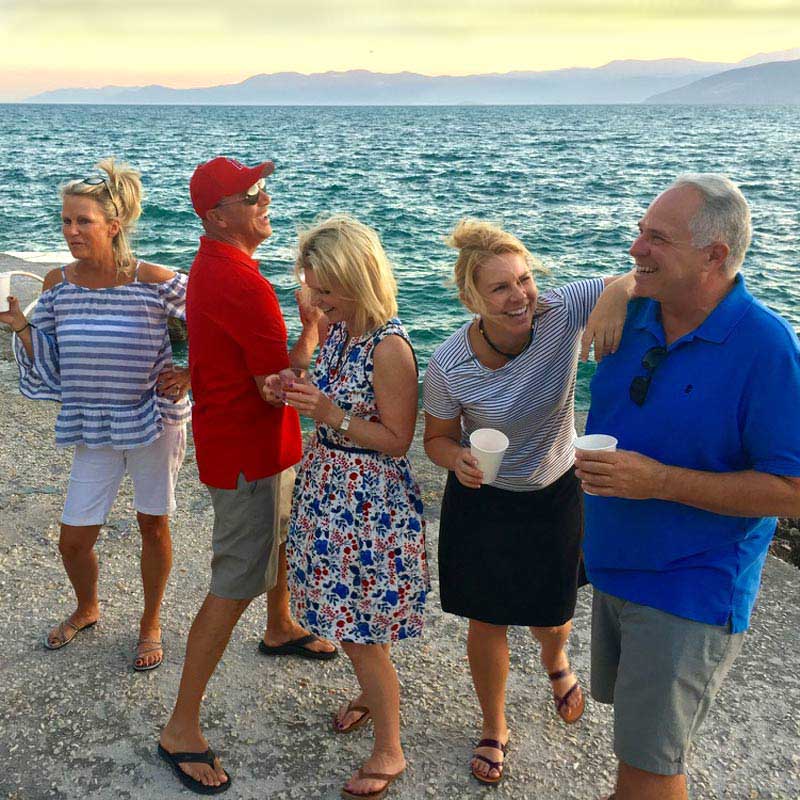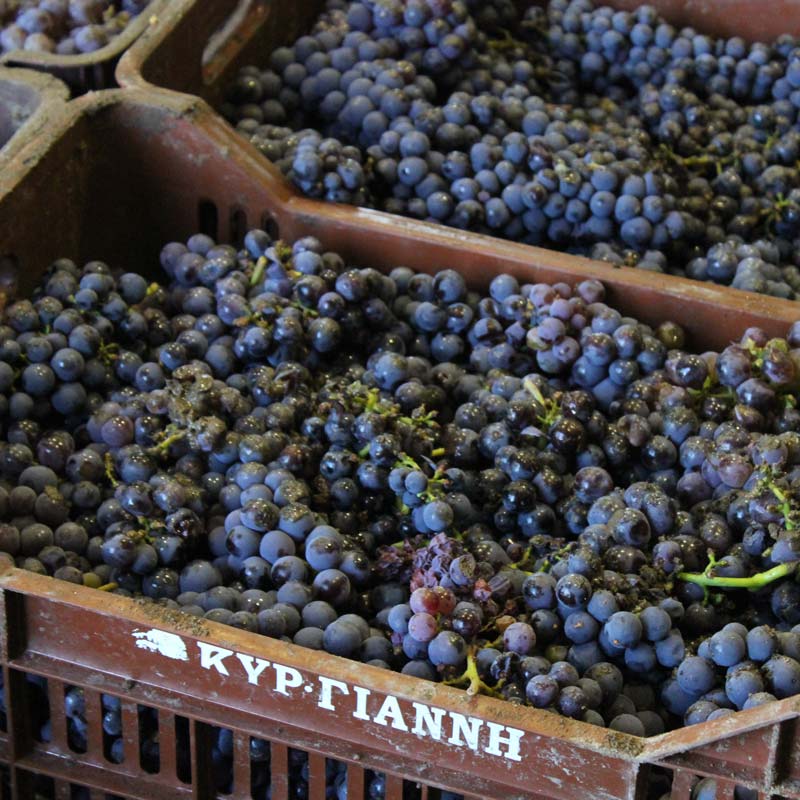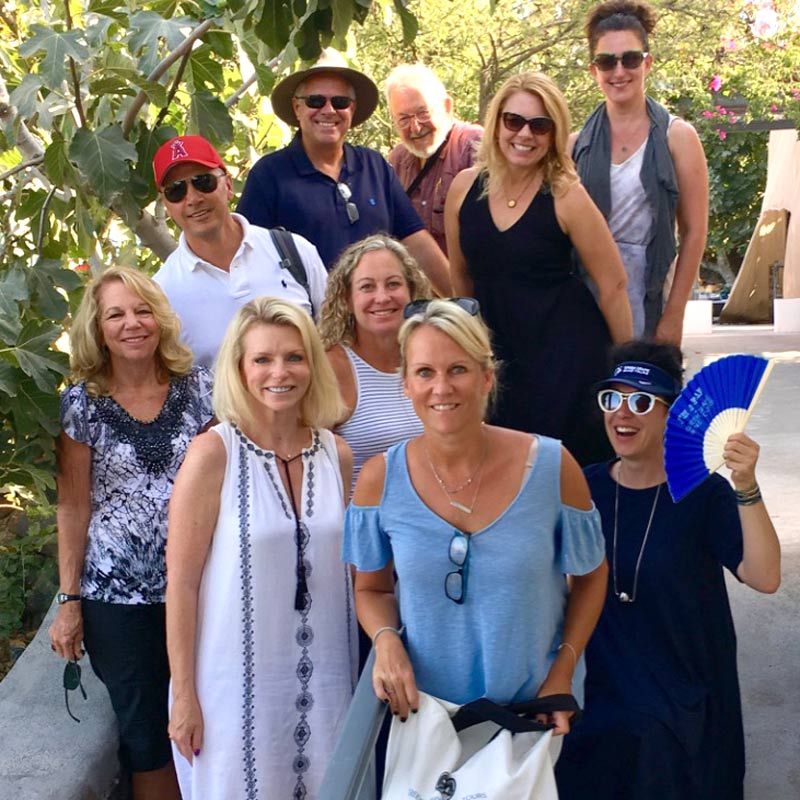 The Greek Grape Tour
Come early Summer to see flowering up close and personal, or join us for harvest in the Fall. Either time is picture perfect in Greece!
September 9, 2017 – September 20, 2017

(SOLD OUT)
April 21, 2018 – May 2, 2018 

(SOLD OUT)
September 15, 2018 – September 26, 2018
Contact us to inquire about 2019 trip dates.
The itinerary below is the same for each trip. A minimum of 8 people per trip is required so make sure to send this on to your friends!
Day 1 – Welcome to Athens! Check-in and rest up for our welcome reception!
Day 2 – We will enjoy a private tour of the Acropolis and the must-see Acropolis Museum. After lunch in Plaka and after a little siesta, we will re-group and visit a few of the hot new wine bars sprinkled through downtown Athens before our group dinner.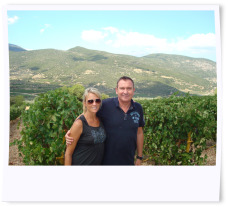 Day 3 – Drive to Nafplio, the beautiful seaside town in the Peloponnese. On the way, we will make a stop at our first winery, Papagiannakos Estate, and sip some outstanding Savatiano, the prinicipal grape of Retsina. (Don't be afraid!).
Day 4 – Before it gets too hot, you can climb the 999 stairs to the Palimidi Castle. Great views and great exercise!  After that, we will conquer the wineries of Nemea  where we will become experts in Agiorgitiko.
Day 5 – Today we will bask in the land of the white grape Moscofilero in the Mantinia region. A vineyard ride may even be in the cards!
Day 6 – Drive to Athens airport and fly to Thessaloniki, Greece's 2nd largest city. Visit Domaine Gerovassilou for a tour, tasting, lunch and visit to the famous Gerovassilou Wine Museum. Gerovassilou is considered the 'father of Malagousia', a white grape that Gerovassilou brought back from near extinction.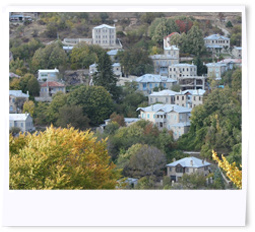 Day 7/ 8 – Check out of our hotel and drive to Naoussa and Amyndeon to explore the world of Xinomavro. On the way, we will visit Vergina for a guided tour of the ancient Royal tombs, including that of King Phillip II. We will continue to Nymfaio for the night. Nymfaio is considered one of the top 10 most picturesque villages in Europe.
Day 9 – Drive to Thessaloniki airport and fly to Santorini, the most beautiful and romantic island in Greece. Sweeping sand beaches, volcanic vista, succulent seafood, award-winning wines, and pretty whitewashed villages await! Enjoy a free day to get yourself acclimated to this stunning destination.
Day 10 – After breakfast, we will visit Domaine Sigalas to better understand what the fuss over the mouth-tingling Assyrtiko is all about!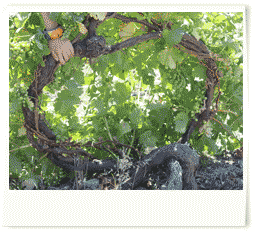 Day 11 – Our last day will include a guided tour of the ancient city of Akrotiri, a city frozen in time and some say is considered the lost city of Atlantis. When the volcano erupted over 3,600 years ago, the city was buried under volcanic ash. Our last winery stop will be Gavalas Winery, one of the oldest on the island.
Day 12 – Fly to Athens for your flights home, unless you decide to extend your stay on Santorini or visit other islands!
*Itinerary subject to change due to winery availability, but don't worry as there are many amazing options.
Greek Grape Wine Tours took us to the best places, the best wineries and the best restaurants! They set up gorgeous accommodations in fabulous locations with the best views! We met incredible people, reconnected with old friends and made new ones! I'm so thankful for Lisa's passion for Greece, and especially its wine! Definitely a trip of a lifetime!
K.K.
Lisa was a GREAT tour guide for us in Greece. I felt very comfortable and safe, very relaxed the whole visit. Wonderful attention to details, showing us the beautiful and interesting sights. From explaining and translating food menus – to planning and arranging transportation, everything was nicely done and scheduled perfectly. Bravo!
P.C.
Lisa was so efficient and organized. Every detail I could think of was taken care of, allowing me to just relax and enjoy myself. She is extremely knowledgeable about different areas of Greece and their historical significance, and of course about the wines and wineries!
K.S.
Lisa planned a trip that managed to incorporate a little historical culture, good shopping in THE most charming villages, outstanding cuisine and wine tasting trips to local but highly rated vineyards. A little bit of everything all rolled into one amazing trip!
K.C.